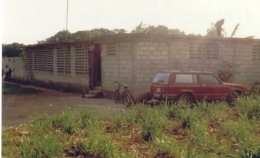 History: The Boy's Home of Smiles was started in 1987 when missionaries from Minnesota went to Haiti in search of native missionaries who were willing to help start an orphanage. They found Joel and Rose Beaucejour and Pierre and Josset Mecurri. Together they rented a large house and began taking in orphans. Children of Promise International purchased a piece of land on which a home for the boys was built. It currently houses 30 boys.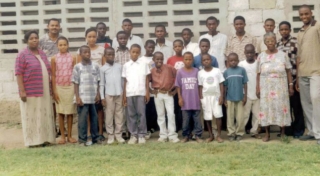 Goals: Boy's Home of Smiles cares for orphaned and abandoned boys of Haiti. The children receive shelter, clothing, nutrition, education, and most importantly an opportunity to know Jesus and receive His Love. The children being cared for in the home now range from young babies to age 18. Children remain in the home until they have matured into young adults who are able to care for themselves in a productive way.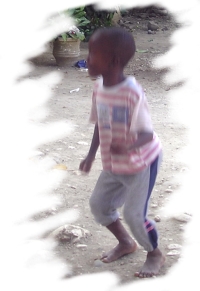 Program: The boys attend a free-school located on the property that is run by the home.
Bible classes, sewing, and computer training classes are available after the boys have graduated from the free school.
The boys go to Sunday school and church services weekly. They also have home devotions, prayer, and worship every day.
Greatest Needs for the Home:
Boy's Home of Smiles is in need of a concrete patio to give the children a place to play. They also would like to repair the kitchen, finish the front of the home, and buy land located next to property for recreational activities.
Costs for Supplies: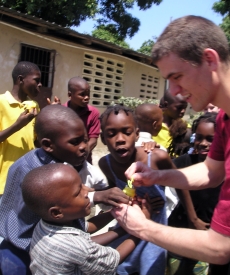 Shoes cost $10

A set of clothes costs $20

A Bible costs $5

A book bag costs $10

School supplies for elementary costs $25

Uniforms cost $40
Information about Haiti:
(Quoted from "Operation World" 21st Century edition)
Catholicism is the main religion in Haiti, but 75% of the people professing this religion are also actively involved in Voodoo.


75% of the population lives in poverty.


The official language is French, but only about 10% of the population speaks it. The common language is Haitian Creole.


There is a 48% literacy rate.
Prayer Focus:

Pray for the children in our homes, the home directors, and staff.


Pray that these precious children may come to know Jesus as their Lord and Savior, and grow in their faith.


Pray that the region would be free from Voodoo