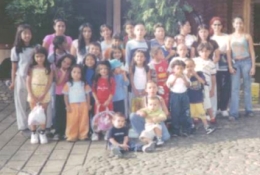 History: Love in Action is a program in which sponsored children, that live in a slum area of Medellin Colombia, receive a daily nutritional snack, spiritual training, and opportunities to participate in special events and celebrations. The program began in 1996 and now serves 101 children and adults living in the area.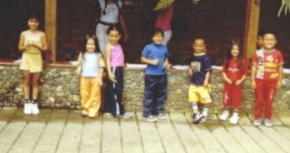 Goals: Love in Action cares for, teaches, disciples, and counsels children and youth who have little opportunity for a promising future. Through the love of God demonstrated to them, they begin to see a different way of life. The ultimate goal is to prevent children from falling into drugs, alcohol, prostitution, and criminal behavior, and to focus on God's plans and purposes for their lives.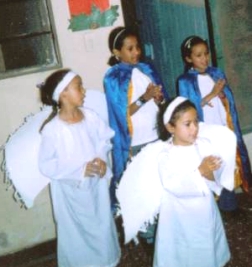 Program: Daily tutoring and activities are offered to the children.
Bible studies, Vacation Bible School, and daily devotionals are an integral part of Love in Action.
Workshops are held for the parents to emphasize the importance of their involvement in the education of their children.
The children also enjoy participating in recreational activities such as football, basketball, and soccer.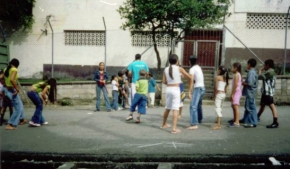 Greatest Needs for the Program:
The families in the program need opportunities for future employment and economic stability.
Information about Colombia:
(Quoted from "Operation World" 21st Century edition)
The Roman Catholic Church held a privileged position in Colombia until 1991. About 90% of the population considers themselves members of the Roman Catholic Church.

The official language of Colombia is Spanish, with approximately 98.6% of the population speaking the language.

Colombia supplies 75% of the world's cocaine.

There is a 70% literacy rate.

Colombia has a reputation for being one of the most violent countries in the world. Corruption, blackmail, kidnapping, assassination, and revenge murders continue to demoralize society.
Prayer Focus:

Pray for the children in our program, their families, the home directors, and staff.

Pray for the violence in the country to diminish, so that the children can grow up in safety.

Pray for an improvement of relationships between the Love In Action program, families, and children.